Bee Cave Movers
Get Your Free Moving Estimate
Even though it might not seem like it, local moving is just as demanding as moving long-distance. We're sure you already have a long list of things you need to do before your move-in day. Not to worry, though, because Heavenly Moving and Storage is here to help you put the relocation behind you as quickly as possible. With 15 years of experience, our company is the ideal ally for anyone looking for assistance during relocation. Our capable teams of movers Bee Cave will do everything in their power to ensure your satisfaction. We can help you with any type of relocation, you just need to tell us what you're looking for. You'll get premium moving services at affordable prices – just give us a call!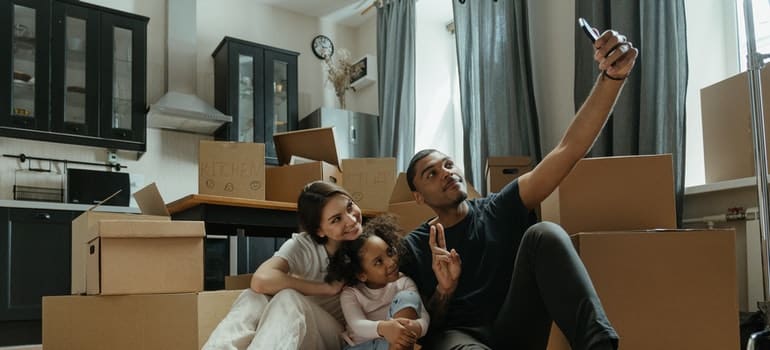 We're here for you no matter the kind of your relocation
Over a decade of experience in the moving industry has taught us that each relocation is different. All of our customers have different needs, which is why we've made sure that our list of moving services is long and that it covers everything. The goal is to be able to help everyone have an easy and affordable relocation. That's why our movers based in Bee Cave can help with any sort of relocation:
And even if you decide you need a storage unit or someone to pack your belongings, you can count on us! Our Bee Cave movers will handle all your moving needs. Feel free to ask for a free moving quote and we'll arrange all the details.
Work with local movers Bee Cave who put the client first
When you're in the market for moving experts in Bee Cave, you want to know you're hiring people who have your best interest at heart. That's why our professionals always put the customer first. Our mission is to help each client towards a positive moving experience and to meet your demands. 
As you can tell by our customer reviews, our movers are professional, efficient, polite and well-trained so they know how to achieve a great relocation. We want to put a smile on your face, so just tell us your moving requirements and we'll strive to make it happen!
What you get when you work with our Bee Cave moving company
Whether you're moving within Bee Cave or relocating cross-country, we want you to know that we'll be there for you every step of the way. People often ask us what they'll get when working with our Bee Cave moving company. So, we're here to tell you what is included in your relocation.
Transportation – moving truck, fuel, driver, mileage
Experienced, friendly, and strong movers
Furniture assembly and disassembly
TV moving boxes
Unloading and unpacking your possessions
Silver plan protection coverage
Contact us, we're waiting for your call
In case you are in search of a reliable and trustworthy team of movers Bee Cave, you're in the right place. With Heavenly Moving and Storage, you get all the moving assistance you need for a smooth and stress-free relocation. Not only that, but you don't have to pay a fortune to get top-quality services and work with experienced professionals. If you want to know you'll be in good hands while moving, give us a call – we look forward to working together!